By wpadmin In Family Fun, Media, Party, Princess, Special Events
We are so grateful for the tremendous amount of support we have received from the Tampa Bay community and local media! Our co-owner, Karrie Mueller and our Ice Sisters were recently invited to appear on Tampa Bay's Morning Blend to share our story about being mommy entrepreneurs, or as we like to say, being a #momboss.
We are often asked about how we came up with the idea to start a princess party entertainment business. The answer is easy…our friends! We're not sure if you know this, but Karrie is a former Disney princess, so she's pretty much an expert in all things princess-y. That, and the fact that she is mother of a 3-year-0ld daughter who is currently obsessed with any character who has a tiara–haha! Our friends would often ask Karrie if she knew of a great, local princess party entertainment company in Tampa. She didn't have a good answer and this is where the idea for Parties with Character was born.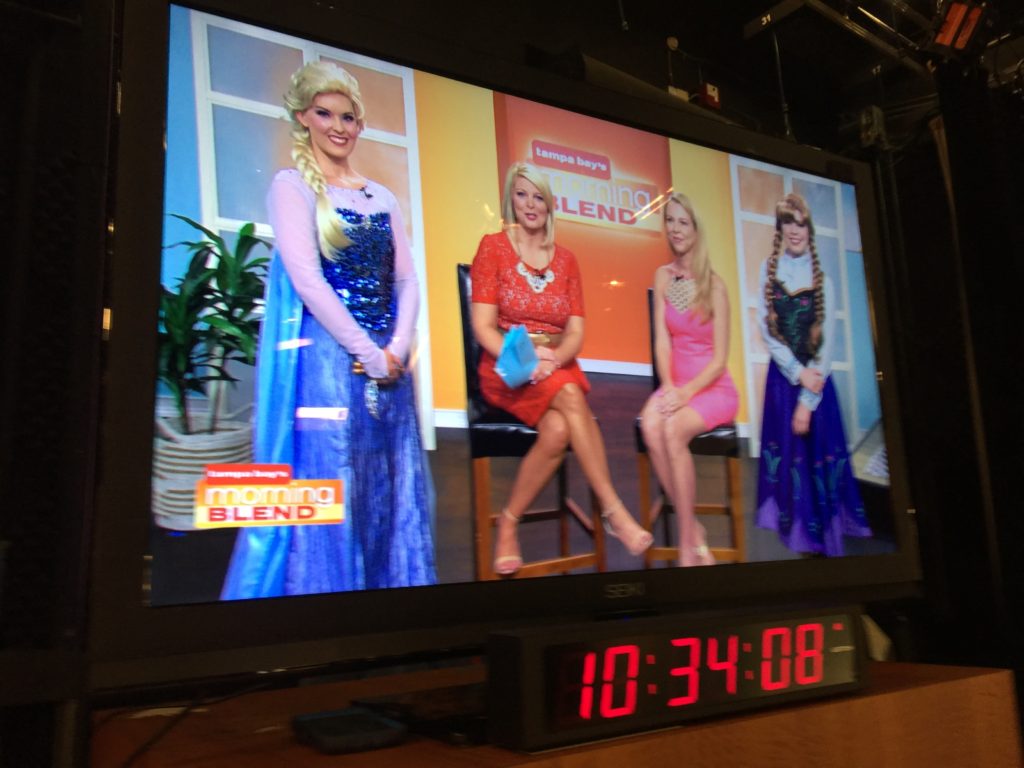 Being your own boss isn't easy and can often mean you will work harder than you would working for somebody else. Creating a princess party business from the ground up isn't an easy task, but one we take very seriously. We know how observant little ones can be, which is why we have hired the best performers in the area and handpicked beautiful custom made gowns and wigs to ensure we are providing the highest quality character experience for our littlest clients and their friends and family. We're in the business of creating lifelong memories…I mean, bonus!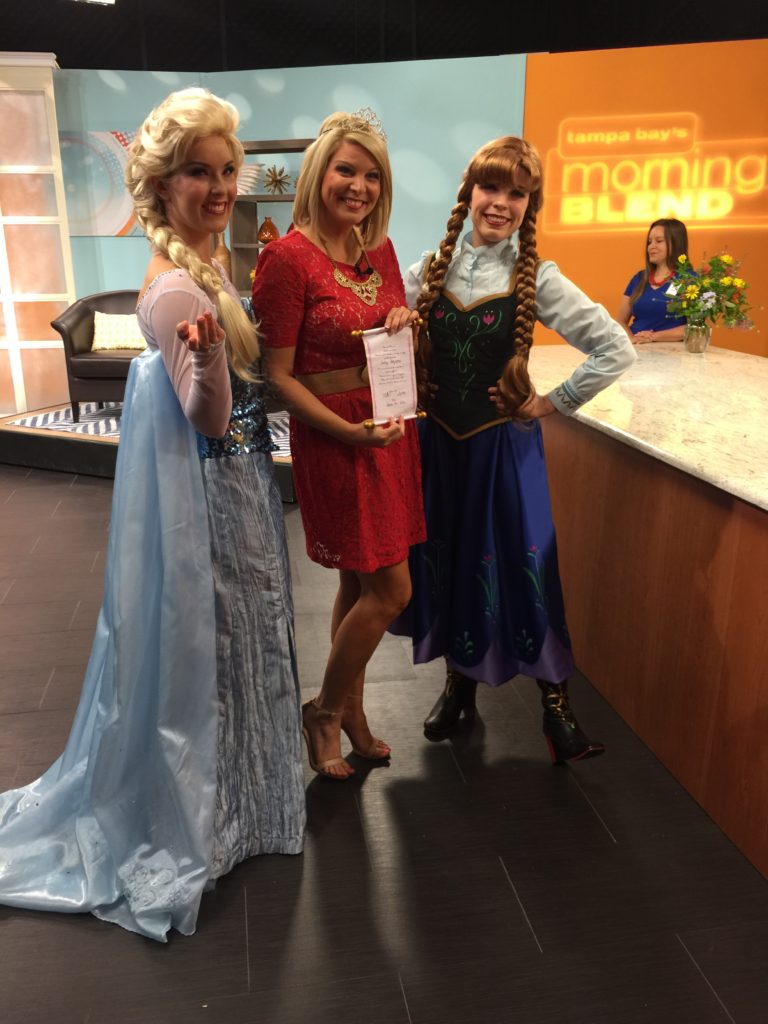 We hope our story will inspire others to let go of their fears about starting their own business and just GO FOR IT!  As Karrie said, "Find your passion and find a niche, or a need, and just go for it!" Even if you fail, understand that failure is not a bad thing. It's a learning experience that will help you grow personally and professionally. Dream big, but start small. If the drive is there, you can absolutely do whatever you set your mind to. Our motto: Princess power!
Thank you to Carley Boyette, co-host of Tampa Bay's Morning Blend and your entire team for allowing us to share our story! Our Ice Sisters had so much fun proclaiming Carley and her co-host Natalie Taylor as princesses for the day!