FAQs
Princess Party Questions
Why are your prices higher than other princess companies in the Tampa Bay area?

Storybook authenticity. Our film-quality costumes and handcrafted wigs worn by our professionally trained theater vocalists will not only provide top-quality entertainment for your guests but create ever-lasting memories for you and your family. All of our packages include a Lady in Waiting to assist our performers. We have invested heavily into ensuring your event is truly a magical experience.

Why is a Lady-in-Waiting included in all of your packages?

The safety of our performers and clients is of the utmost importance to us. The Lady-in-Waiting not only transports and attends to our performers, she is also there to assist you and help keep your party on schedule so you get the full value of what you have paid for. We believe this is another component of our business that sets us apart from other companies in the area.

How can I book a character for my event?
Can I book more than one character?

Absolutely! Each additional character visit is $200.

How far will your princess travel in the Tampa area?

We will provide royal visits to all families in Hillsborough, Pinellas, Pasco, and Polk counties.

Please be aware that travel fees may apply if your event location is outside of a 10-mile radius from the zip code of 33609 OR if it is over a 30-minute drive.

View map below.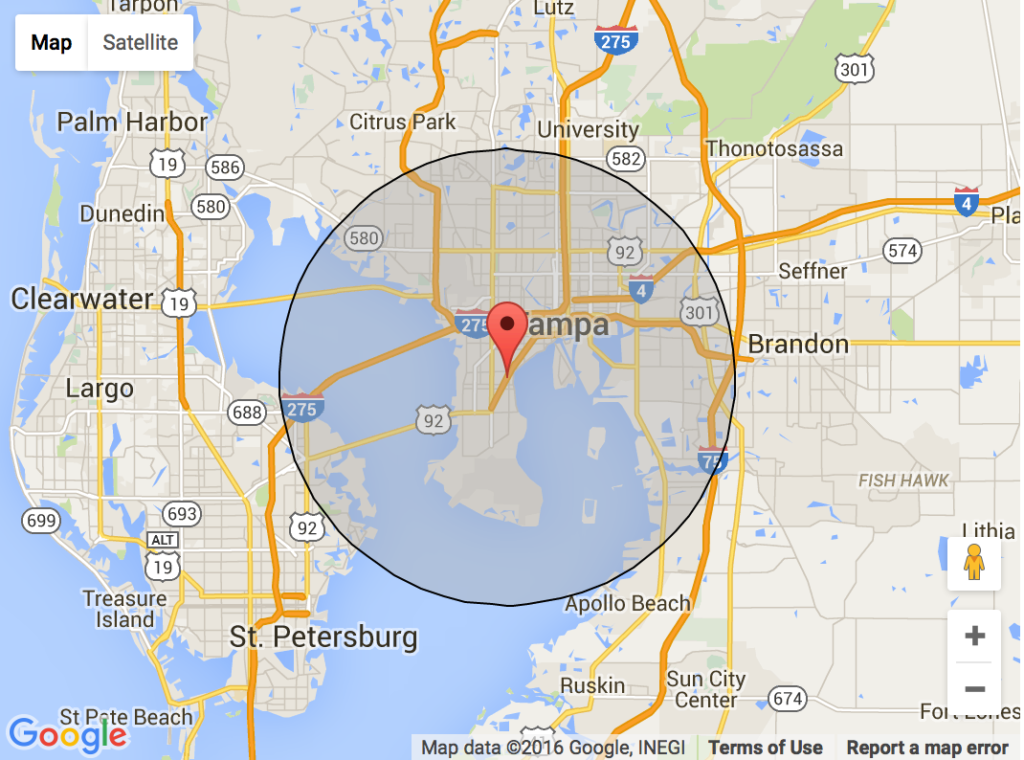 What happens during the Coronation Ceremony?

All of our birthday packages include a Coronation Ceremony. Our performers will present your child with a Princess Proclamation Scroll and a keepsake crown.

Can your performers attend outdoor events?

Yes, but there may be exceptions. We ask you to please provide a cool, covered area for our performers so they can truly make magic happen. As you know, it can get very hot here in Florida, and we want to make sure our performers are as comfortable as possible in their costumes and wigs. Since we've invested in our costumes, we also ask you to ensure there is no standing water, dirt, or mud in the area. Please provide a location on cement or another location free from dirt and leaves. In order to prevent costume and wig damage, we cannot do outdoor events in rainy/inclement weather. Please have a backup location prepared.

Can I reschedule my event?

We understand emergencies and unplanned scheduling conflicts can get in the way of a good time. Please review our terms page- item number 6 for our cancellation & rescheduling policies. https://partieswithcharacter.com/terms-of-use/
Do your performers accept gratuity?

Absolutely! Our performers work hard and spend a great deal of time studying the stories, recreating the makeup, and learning the ins and outs of their specific characters, as well as rehearsing dances and songs for their performances. All to ensure your event is truly magical. Hosts typically tip $20-$100 for a well-done job.

Can I upgrade birthday package or add time to my current package?

You may upgrade your birthday package with at least 24 hours notice so we can ensure our performer and Lady in Waiting are properly prepared. If the schedule allows, our performers may also stay at a rate of $185 per half-hour.

What do I need on the day of the party?

Nothing! The lady in waiting will call the cell phone number provided about 5 minutes before her arrival to confirm that she and the princess are near. This will give you time to gather the party guests and birthday princesses in a location where you would like the activities to take place. Your princess and her lady-in-waiting will take it from there!

How many children can I invite?

There is NO limit to the number of children you may have with a princess at your party. However, based on experience, we have found that a productive party has a ratio of 10-20 kids per 1 princess. If you have more than 20 children, we suggest looking into having another princess join in on the birthday fun!

Do we need to provide parking?

We will need a spot in your driveway to load and unload our supplies. If it is not at your home but in another location, please make sure there is a place close to the entrance for us to be able to park.

Do you do parties in restaurants or other locations such as museums?

Yes. Please confirm with the location if we are allowed to come. One of the most important things to consider when doing a restaurant party is to ensure there is at least a 10×10 area for entertainment. Also, we strongly recommend that they have the children eat before or after the character's appearance and not during, and make sure that you clean all little hands of any food that may damage the costumes.