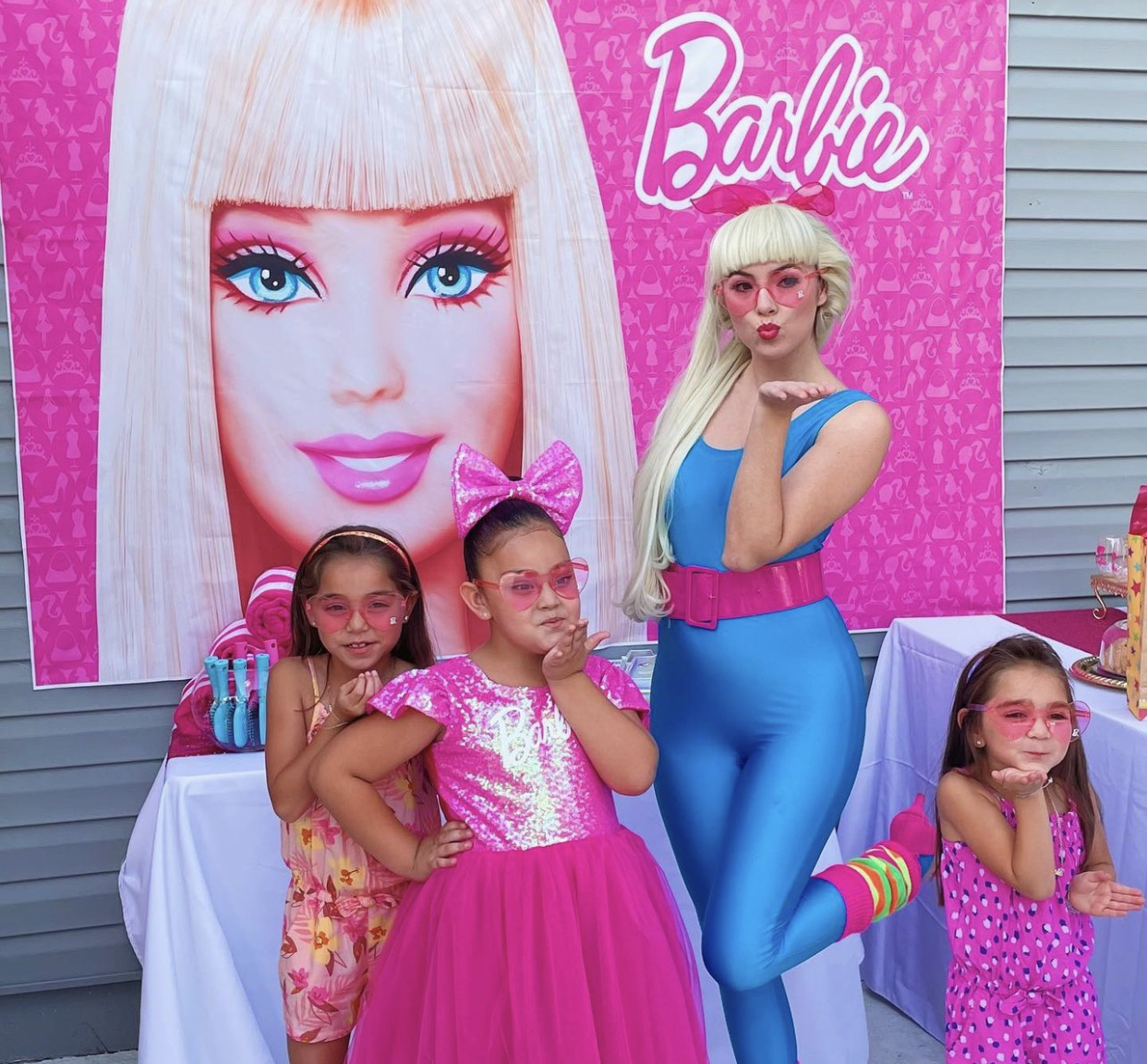 By wpadmin In DIY, Party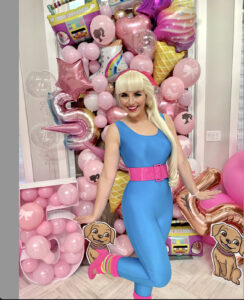 Is your little one enamored with Barbie's thrilling careers, chic fashion, and friendship adventures? With the latest Barbie movie having Margot Robbie bring Barbie to life, we've noticed a surge in the popularity of Barbie-themed celebrations. So, let's step into our high heels and plan the ultimate Tampa Barbie party for the doll in your life!
Come on Barbie – let's go party!
Barbie's world is a riot of color and sparkle, much like her vibrant personality. A palette of pinks, purples, and a sprinkle of glitz will recreate the magic of Barbie's Dreamhouse. Balloons, streamers, and confetti are a must, and the pièce de résistance? A Barbie doll cake featuring a real Barbie in the center, her "skirt" made from delicious cake!
Next up, games galore! Given Barbie's vast array of careers, there's an endless supply of fun activities. Arrange a mini fashion show with feather boas and tiaras, or create a 'Barbie's Vet Clinic' where the kids can play pretend with their plush pals.
Crafts – another winning ingredient for the ultimate Barbie party. The possibilities are limitless, from designing mini dresses for their dolls to crafting stylish bead necklaces. Remember, Barbie is all about self-expression, so let their creativity shine!
Hi, Barbie! 
Can you imagine the excitement of having a real-life Barbie at your party? With Parties with Character, that dream can become a reality! Our current lineup includes the fabulous Toy Story Barbie, showcasing her iconic workout gear. But the excitement doesn't stop there – drumroll, please… very soon, Rollerblading Barbie from the new movie will join our character roster! She'll arrive in her striking neon outfit, and to add a touch of extra glamour, we're also debuting her pretty checkered pink dress from the movie. Note, Barbie won't actually be rollerblading – we wouldn't want any party mishaps! Get ready for a Barbie-tastic celebration!
Having a professional Barbie character at your party elevates the excitement. Just imagine your child's joy when they meet Barbie, chat about her latest adventures, and even join in on a lively dance routine! Our Barbies lead a memorable fashion show complete with keepsake accessories like sunglasses, feather boas, blinky rings, and more! The resulting cherished photos will make your party truly unforgettable.
Finally, thank your guests with fun Barbie-themed goodie bags filled with doll accessories, mini Barbie coloring books, and cute stickers. The Barbie excitement continues even after the party!
As you plan your Barbie bash, remember the essence of Barbie: friendship, fun, and the freedom to dream big. Incorporate these elements into your celebration to create a day your little one will cherish.
Ready to add an extra sprinkle of fabulous to your Barbie party with a visit from Barbie herself? Book our professional Barbie character today!  Here's to a Barbie-tastic celebration!