By wpadmin In Family Fun, Princess, Special Events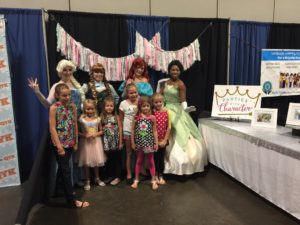 Tampa, FL – We were honored to be among dozens of local family oriented businesses who were invited to take part in the 4th annual Kids Day at the Tampa Convention Center. This year's Kids Day was presented by Alert Today Florida the Tampa Hillsborough Expressway Authority and what an amazing, fun and educational day it was! Thank you to our local Beasley Media Group radio stations for making this event happen.
It's estimated as many as 8,000 people attend this free, family-friendly annual event, so we were expecting a large crowd, but whoa!!! We were overwhelmed with excitement when we saw how long the line was to meet our princesses! It was non-stop all day and we couldn't be more happy.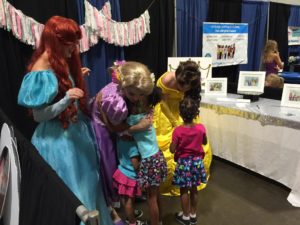 While it was great exposure for our new, growing company, it was even better to see how happy the kids were when they got a chance to meet their favorite storybook characters in real life. There is something so special about that moment when you finally come face to face with your favorite princess. It is one we will treasure and we know the kids will too!
We not only got to meet hundreds, if not more, of the most sweet and patient children, but we also got to snap a few photos backstage with the Tampa Bay Lightning's ThunderBug and a few characters from Star Wars!