By wpadmin In DIY, Party
DIY Glitter Dipper Balloons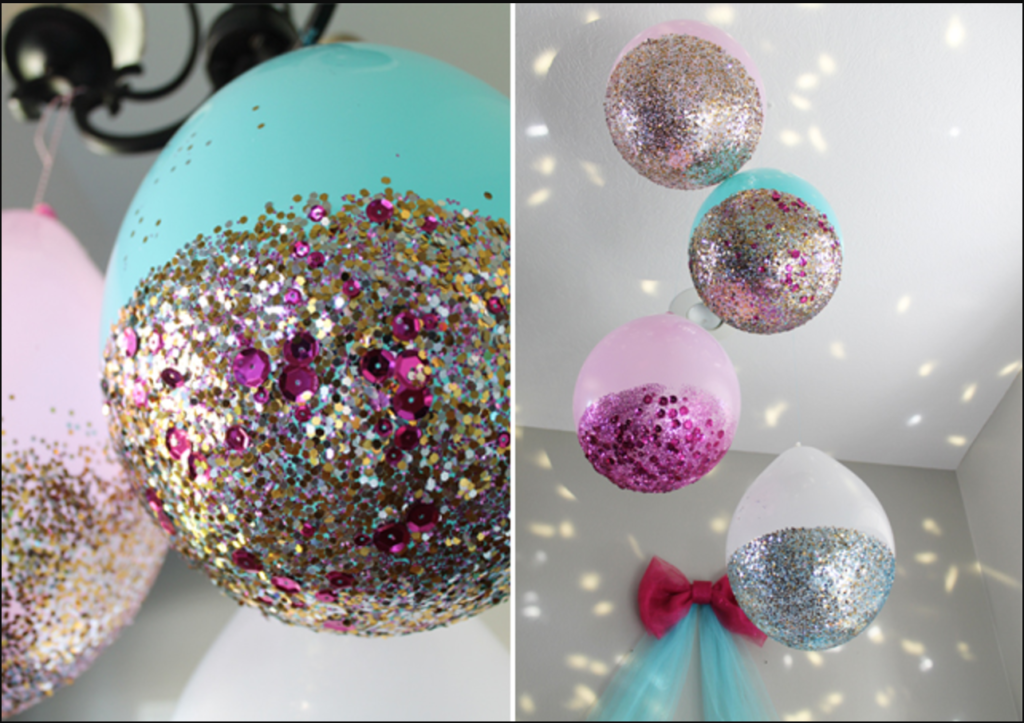 Balloons dipped in glitter?
Awesome!!!
These are pretty easy to make! They're great party decorations for indoors or outdoors!
Supplies:
Latex balloons
Ribbon
Chunky glitter
Balloon Time Helium Tank
Paper plate
Spray Adhesive
Instructions:
Inflate the balloons.
Tie them with ribbon.
Pour the chunky glitter on a plate.
Spray adhesive on the bottom third of each balloon.
Roll the sticky part of the balloons in glitter until totally covered.