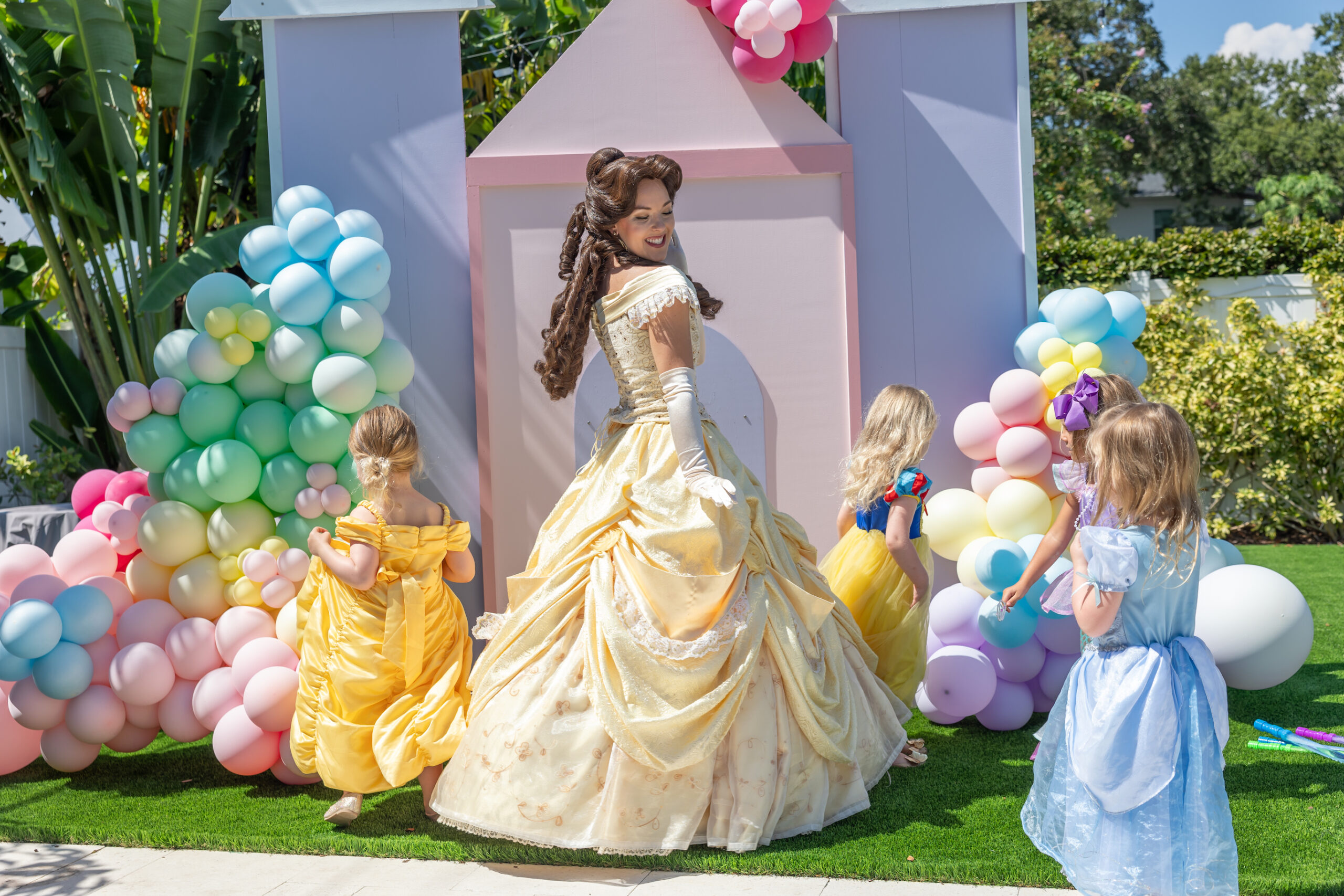 By wpadmin In Party, Princess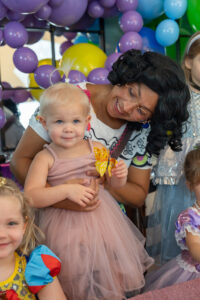 Once upon a time in the city of Tampa, children's birthday parties were transformed into extraordinary, magical celebrations, all thanks to the emergence of princess parties. If you've been on the fence about booking a princess for your child's next big day, let us offer some royal advice.
1. Dive Into a Fairy Tale World
Our Tampa princess parties are not just another event; they're a ticket to a magical realm. From the moment one of our princess steps into the room, children are transported to a world of enchantment, filled with tales of courage, love, and adventure.
2. Making Dreams Come True 
Remember when your child's eyes lit up watching Ariel sing or when they twirled around the room pretending to be Elsa? Imagine their sheer joy when they see their favorite character in person! It's not just a meet-and-greet; it's a dream come true.
3. Personalized and Immersive Experiences 
Each of our Tampa princess parties is uniquely tailored. Whether it's singing their favorite songs, engaging in fun activities, or simply having heartfelt conversations, princesses ensure every child feels special.
4. A Stress-Free Celebration for Parents 
Planning a party can be a royal pain, but it's a breeze with our Tampa princess company by your side. We handle the entertainment, keeping the kids engaged and enchanted, allowing you to sit back, relax, and watch the magic unfold.
5. Memories to Cherish Forever
One of our delighted parents, after hosting a Tampa princess party with us, left this heartwarming review on Google: "From the moment she walked in, the kids were in awe. The stories, the songs, the magic – it was more than we could have ever hoped for. My daughter still talks about her special day weeks later!" Check out what lots of parents have said: Google reviews
A Royal Invitation Awaits! 
While there are many ways to celebrate a birthday, there's nothing quite like the sparkle in a child's eye when they meet their favorite princess. As fairy tales have taught us, magical moments are timeless, and memories made with a sprinkle of enchantment last forever.
So, if you're ready to make your child's next birthday the most magical day of their life, don't wait. Dive into the fairy tale world of Tampa princess parties with Parties with Character, and let us sprinkle a little pixie dust on your celebration.
Book Your Tampa Princess Party Today! And let the magic begin.