Arabian Princess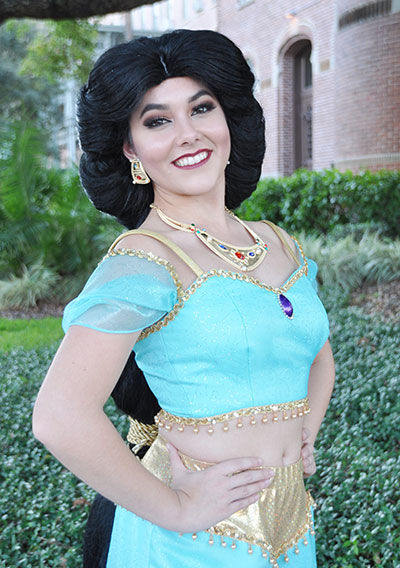 Grab your magic carpet for a thrilling ride through the Arabian desert with this gorgeous and exotic princess. One of our favorite things about our Arabian princess is that she chose true love and transformed her kingdom. A strong-willed and free-spirited personality, along with elegance and grace, characterize our Arabian princess, who will transport your party guests to a whole new world. Our beautiful performers are hand-selected, music theater professionals who provide the most authentic singing character experience. When our Arabian Princess makes a grand entrance to your event, you will believe she stepped right out of the storybook!
What can I expect at my event?
Individual and group photo opportunities
Sing-a-long with the Arabian Princess
Royal coronation where birthday child is presented with a crown and princess proclamation scroll
Story time or Dance party with the Arabian Princess (with our Crown Jewels packages)
Assistance with "Happy Birthday" song and cake cutting by the Arabian Princess
We invite you to visit our princess party packages page to find the perfect fit for your event!
To reserve the Arabian Princess, visit our book a party page  or call us at (813) 800-9474 (WISH).