Frog Princess
Beignets, bayous, and big band music!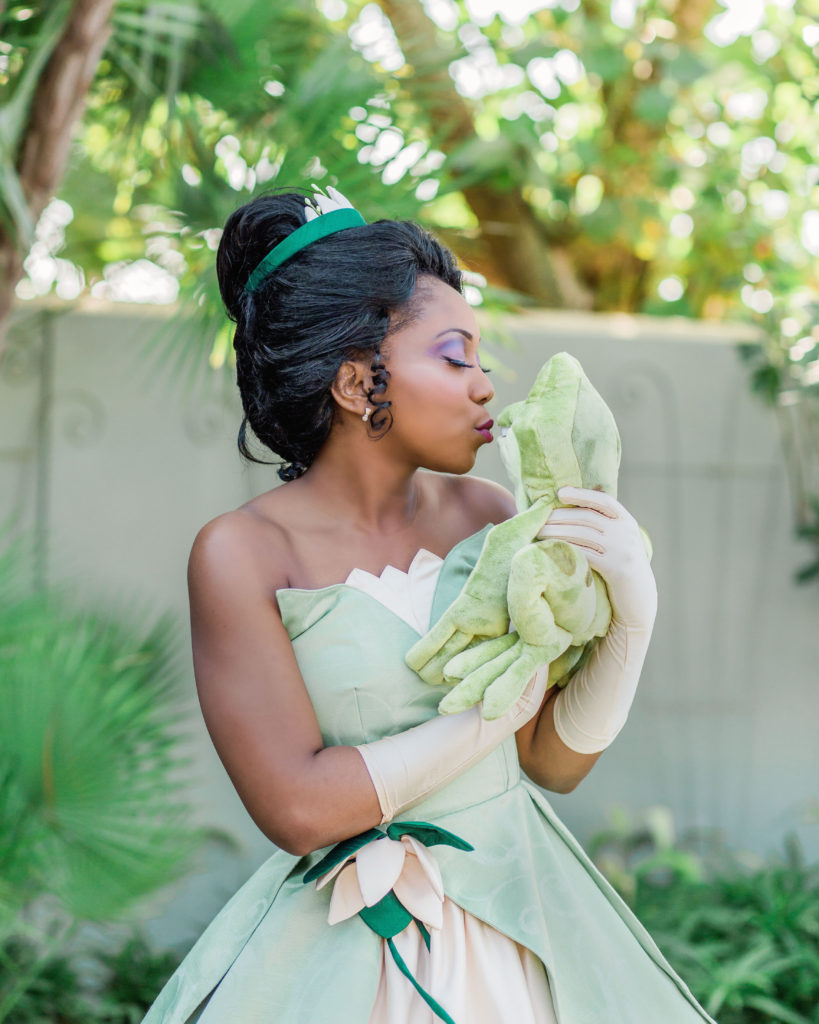 Welcome to New Orleans in the 1920s, and to the legendary tale of a girl who kissed a frog to find her prince. With so many colorful characters, it's easy to see why this story is a favorite with girls and boys alike. And then of course there is our heroine herself, the lovely and spirited Frog Princess, a hardworking girl who has big dreams. As fate – or voodoo – would have it, she ends up kissing just the right frog! Bring the rich culture of New Orleans and the magic of the bayou to your party with our Frog Princess.
Our beautiful performers are hand-selected, music theater professionals who provide the most authentic singing character experience.  When the Frog Princess makes a grand entrance to your event, you will believe she stepped right out of the storybook!
What can I expect at my event?
Grand entrance
Individual and group photo opportunities
Sing-a-long with the Frog Princess (with all of our packages except the Pop-in)
Royal coronation where birthday child is presented with a crown and princess proclamation scroll (with all of our packages except the Pop-in)
Story time or Dance party with the Frog Princess (with our Crown Jewels package)
Assistance with "Happy Birthday" song and cake cutting by the Frog Princess
We invite you to visit our princess party packages page to find the perfect fit for your event!
To reserve the Frog Princess, visit our book a party page  or call us at (813) 800-9474 (WISH).